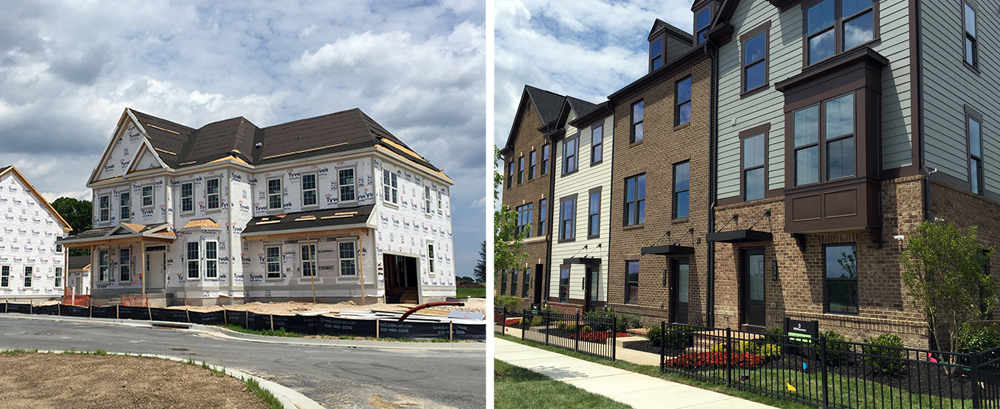 AWARDS:
Community of the Year, Maryland Building Industry Association, Land Development Council
Award of Excellence, Best Mixed-Use Development, NAIOP, MD Chapter
Greenleigh at Crossroads is a 240-acre development located in White Marsh, Maryland. This master planned development, which blends housing, retail, office, and warehouse/office flex space, is contained within a larger 1,000-acre Master Plan known as Baltimore Crossroads. MRA is providing site / civil engineering, construction administration, and project close-out services for the 175-acre residential component of the Greenleigh project. The residential unit mix is comprised of approximately 300 single family homes and 700 townhomes, and incorporates a high-density, "neo-traditional" site layout, with 65 acres of environmentally sensitive areas and open space with various amenities (clubhouse, pool, dog park, pocket parks, and walking trails). The project's site engineering involves road and utility (water, sewer, storm drain) design, mass and final grading, erosion and sediment control, stormwater management, and record plats. Entitlements for the project require review and approval from multiple jurisdictions including Baltimore County, the Maryland State Highway Administration (MDSHA), Maryland Department of the Environment (MDE), and the United States Army Corp of Engineers (USACOE).